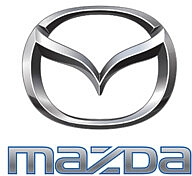 HIROSHIMA, Japan, Mar 27, 2023 – (JCN Newswire via SEAPRWire.com) – Toyo Seat Co., Ltd., Choshu Industry Co., Ltd., The Chugoku Electric Power Co.,Inc., and Mazda Motor Corporation have today concluded an offsite corporate power purchase agreement (PPA)(1) on solar power generation, a renewable source of energy, to help support the transition towards a carbon neutral society.

Parties involved in the offsite corporate PPA agreement
Under the PPA, Choshu Industry will serve as the electric power producer, with Choshu Industry and Mazda installing new solar power generation facilities on unused land in the Chugoku Region, using those facilities to generate electricity, which will then be sold to Chugoku Electric Power. Chugoku Electric Power will then supply this electricity to Toyo Seat and Mazda as a source of renewable energy.
This agreement represents the Chugoku Region's first offsite corporate PPA involving more than one electric power consumer. From April this year, under the PPA, Chugoku Electric Power will commence, in stages, the supply of approximately 4,900 kW in renewable energy generated by solar panels to plants and other places of business belonging to Toyo Seat and Mazda. These arrangements are expected to reduce annual carbon dioxide emissions by approximately 2,610 tons.
The arrangements described above will benefit from Ministry of Economy, Trade and Industry subsidies(2) (2022) for the promotion of new solar power generation installations led by electric power consumers.
The four parties to this agreement, as businesses involved in supplying and consuming electric power, remain committed to encouraging the further use of renewable energy in the Chugoku Region, aiming through such activities make to further contributions to the sustainable development of the local economy and the achievement of a carbon neutral society.
Uchimoto Daisuke, Division Manager, Carbon Neutral Accelerate Project, Director, Toyo Seat Co., Ltd.
Toyo Seat launched its Carbon Neutral Promotion Office in 2021 to accelerate our adoption of carbon neutral policies. As a company, we are taking on the challenge of reducing our carbon dioxide emissions to zero by 2050 under the slogan "Challenge Zero". This activity focuses on two major areas: reducing our energy usage and contributing to sustainable power generation.
As a major first step, we are delighted to participate in this offsite corporate PPA, working together with regional partners to increase the supply capacity of sustainable energy resources.
We will continue driving forward with carbon neutral activities to benefit communities around the world and create a brighter future for the next generation.
Ochiai Norihiro, Section Chief, Industrial Systems and Business Section, Sales Department, Energy Devices Division, Choshu Industry Co., Ltd.
As a Japanese manufacturer of solar power generation modules based in Yamaguchi Prefecture, we are pleased, together with Mazda, Toyo Seat, and Chugoku Electric Power, to announce our participation in this agreement, our company's first-ever participation in an offsite corporate PPA, which serves as a major step towards achieving a carbon neutral economy in the Chugoku Region.
As we aim to reach carbon neutral status by 2050, we are fully engaged in these efforts, leveraging our advantages as a Japan-based manufacturer and working together with other stakeholders in the region, including partner companies and local authorities to provide products and services that our customers can use with confidence.
Maehara Toshihiko, General Manager of Green Solution Office, Energy Sales Division, The Chugoku Electric Power Co., Inc.
Chugoku Electric Power announced the "Chugoku Electric Power 2050 Carbon Neutral Challenge" in February 2021, and this PPA forms part of our efforts to address that challenge. In the years ahead, we are aiming to further develop and improve our services as we endeavor to achieve a fossil fuel free society through the provision of renewable energy while also meeting the diverse needs of our customers who hope to make effective use of these renewable energy resources.
Hironaka Taketo, Executive Officer, in charge of Production Engineering, Business Logistics, Carbon Neutrality and Cost Innovation, Mazda Motor Corporation
Mazda began using renewable energy on site in July 2021 with the installation of solar panels on the roof of our plant. To become carbon neutral throughout our supply chain by 2050 and at out plants throughout the world by 2035, it is essential for us to work together with various stakeholders to promote the wider adoption of offsite corporate PPA, and we believe that this project will serve as a valuable first step towards the wider use of renewable energy sources within the Chugoku Region. Since November 2021, we have been one of the initial companies participating in the Chugoku region's committee for the promotion of carbon neutral electric power generation (Committee chair: Shobuda Kiyotaka, Representative Director and Chairman of the Board, committee organizing office located within Mazda). The committee has been working together with its 75 member organizations to address issues associated with the why do use of renewable energy sources and discuss roadmaps for renewable energy use. Through Mazda's previous sustainable energy activities and the committee's discussions of them, we strive to achieve the committee's vision of "a positive cycle of regional investment and value", working together with suppliers of electric power in the region to encourage even wider use of renewable energy resources.
(1) An Offsite Corporate PPA (Power Purchase Agreement) is a long-term contract for the purchase of electric power under which a company producing electric power through solar power generation facilities agrees to provide power generated using those facilities to a designated user or users based in a location separate from the solar power generation facilities, supplying that power to them via an electric power transmission network operated by an electric power retailer.
(2) In 2022, Japan's Ministry of Economy, Trade and Industry provided subsidies to cover a portion of the expense of installing solar power generation facilities in cases where consumers of electric power coordinated with an electric power producer to establish such facilities. These subsidies are intended to promote such collaborations and encourage wider adoption of independent initiatives to establish renewable energy sources, contributing to a reliable, long-term, supply-demand balance in energy use during the period up until 2030, thereby supporting the achievement of ambitious targets for the reduction of greenhouse gas emissions.
Copyright 2023 JCN Newswire. All rights reserved. (via SEAPRWire)